Help existing and prospective
clients to identify and achieve
their financial goals.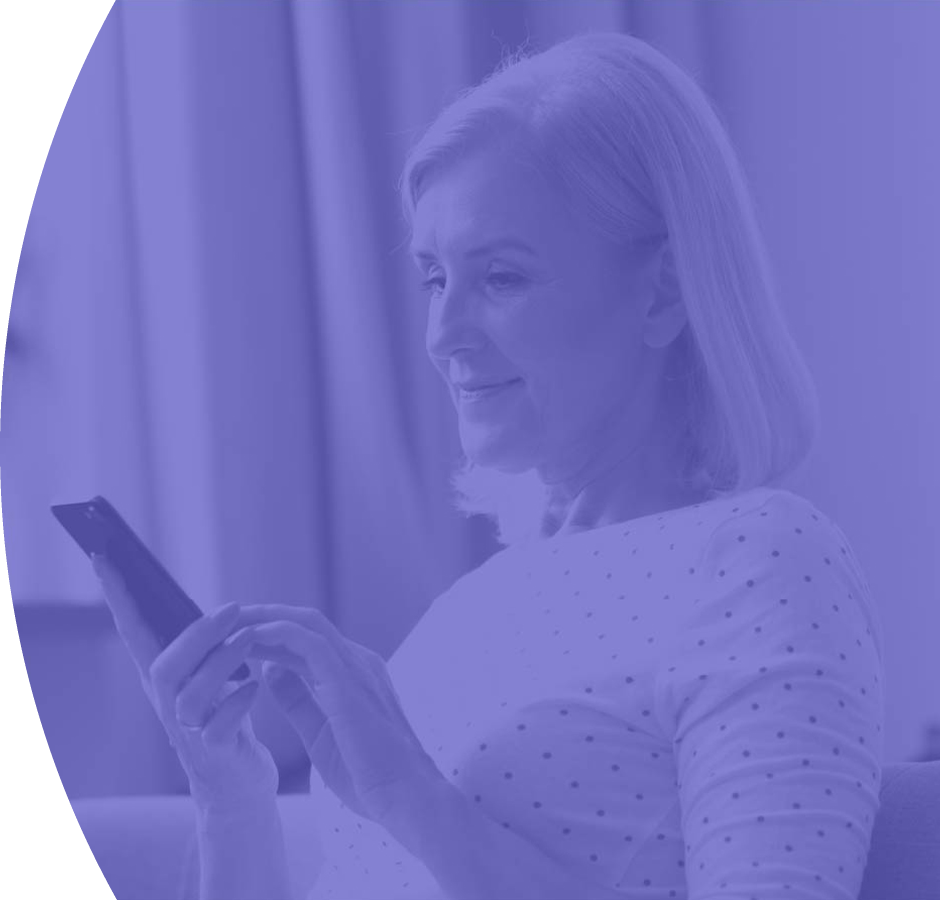 Results delivered digitally across platforms tailored to clients and advisers.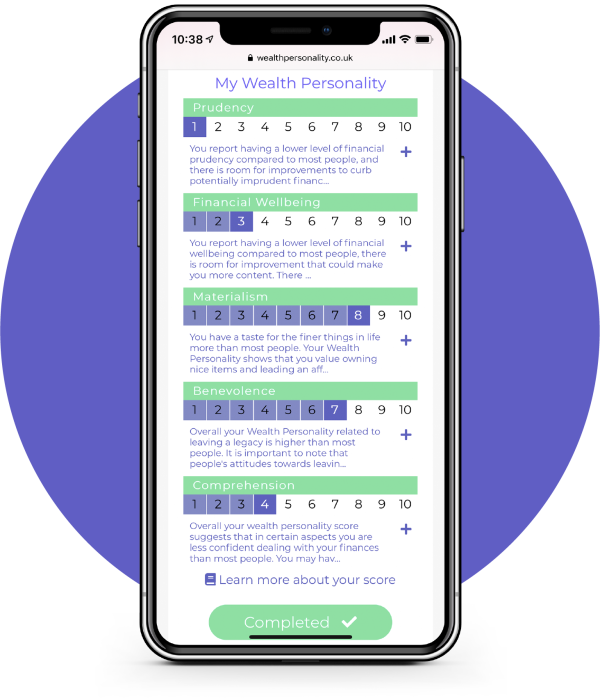 1. Client Discovery
Results delivered within 5 minutes.
After completing the online questionnaire initial results are provided to you and your client instantaneously.
2. Dashboard
An informative dashboard showing clients' Wealth Personality®.
The client dashboard provides information on their Wealth Personality®, their ESG profile and financial goals. This is backed up by a bespoke PDF report that is emailed to the client.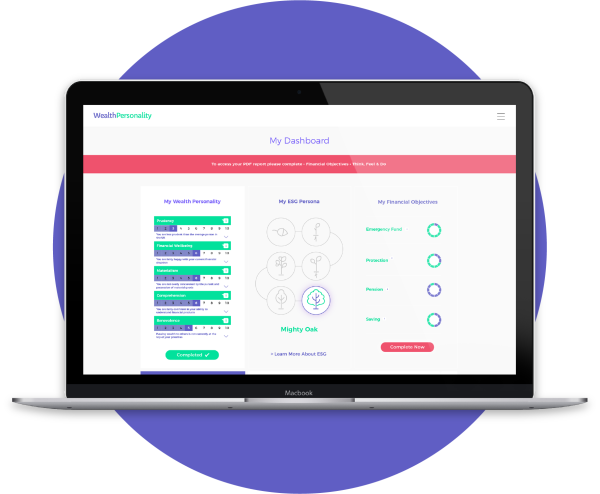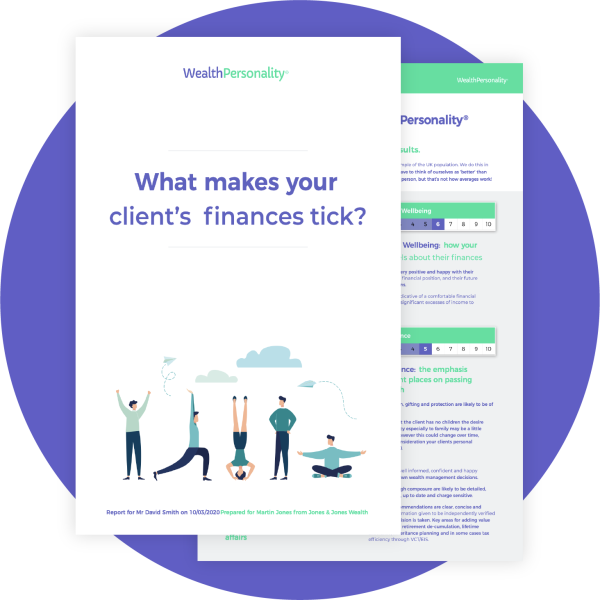 3. Reports
In-depth reports for both client and adviser, highlighting a clients relationship with money and the generation of wealth.
Each adviser will receive a copy of the report, plus an adviser guide which showcases the clients needs and financial goals, along with an advice routemap.
The adviser guide has been developed to highlight any key areas of client advice need as well as the drivers for those needs.
Advisers can utilise these insights to ensure clients emotional needs are understood and satisfied during the advice process.
"I was really surprised how accurate the results were. Money has always been a big issue for me, most likely due to my upbringing in household where every penny mattered. Even though I don't think I need to worry about money so much this attitude has definitely rubbed off."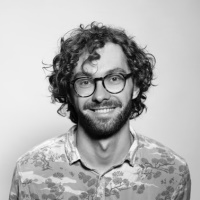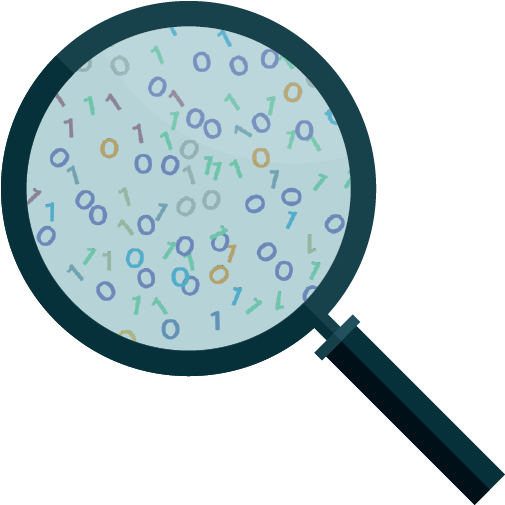 Client insights are often garnered too late, leading to missed opportunities.
Bringing the light touch of Wealth Personality® in at the start of the client engagement process means that the initial amount of data collected is much greater. Emotional needs, thoughts and feelings can be discussed and captured in a qualitative way to help prioritise goals. This is also a very effective engagement tool for prospecting clients as it provides free insight to the prospect whilst allowing the adviser to better understand the prospect prior to making contact.
Accelerating data collection in a format that can deliver meaningful insight.
That means that the amount of data yielded initially is far greater.
Crucially, the instant analysis of this data makes it incredibly effective in guiding the rest of the advice process. Suddenly, advisers and institutions are provided with an insight into what/how their clients and prospective clients think. When this data is combined with financial goals, demographics, and subsequent interactions - the opportunity to offer highly specific, targeted, and timely advice that is supported psychographic marketing content is almost unlimited, and is unparalleled to anything available on the market.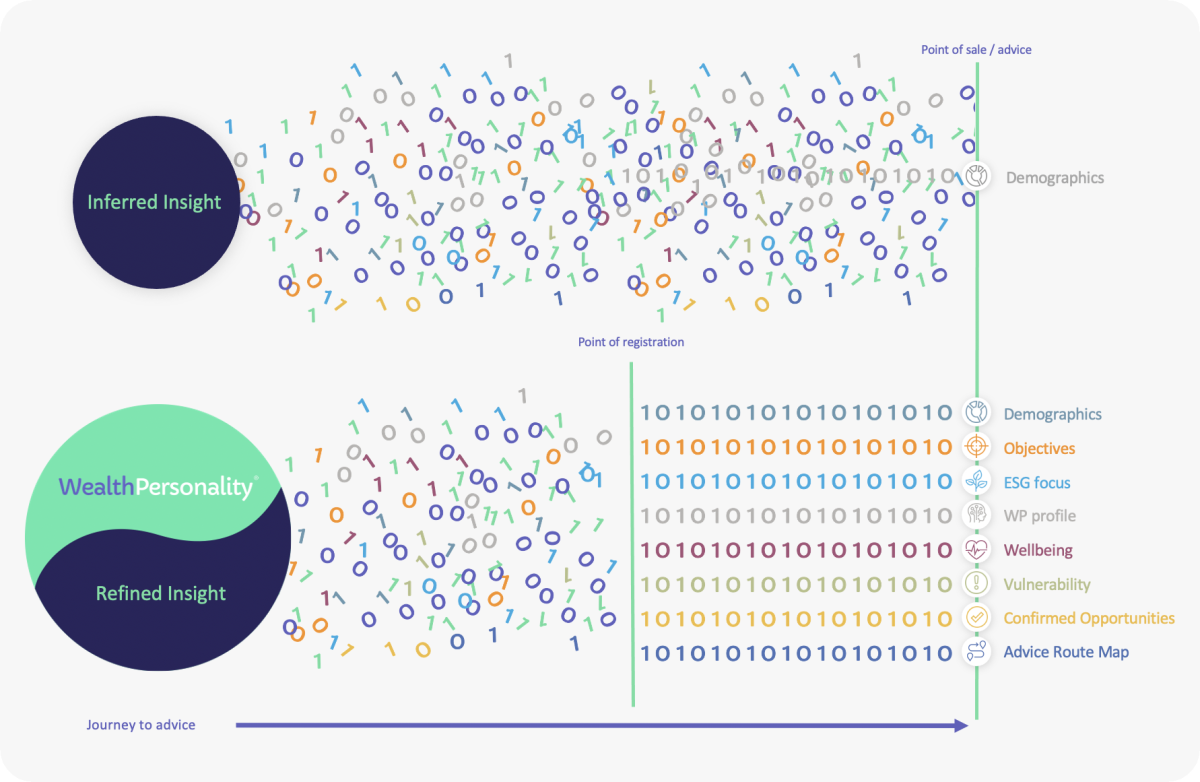 Key Benefits
Unique behavioural insight for customers
Simple and thought provoking
ESG profile captured without any politics
Identifies additional advice needs and financial goals
Ideal for digital marketing, referrals and enhancing ongoing advice proposition
Ability to target marketing and activity to client personality types
Innovative technology a differentiator
Direct clients to your unique
Wealth

Personality

website.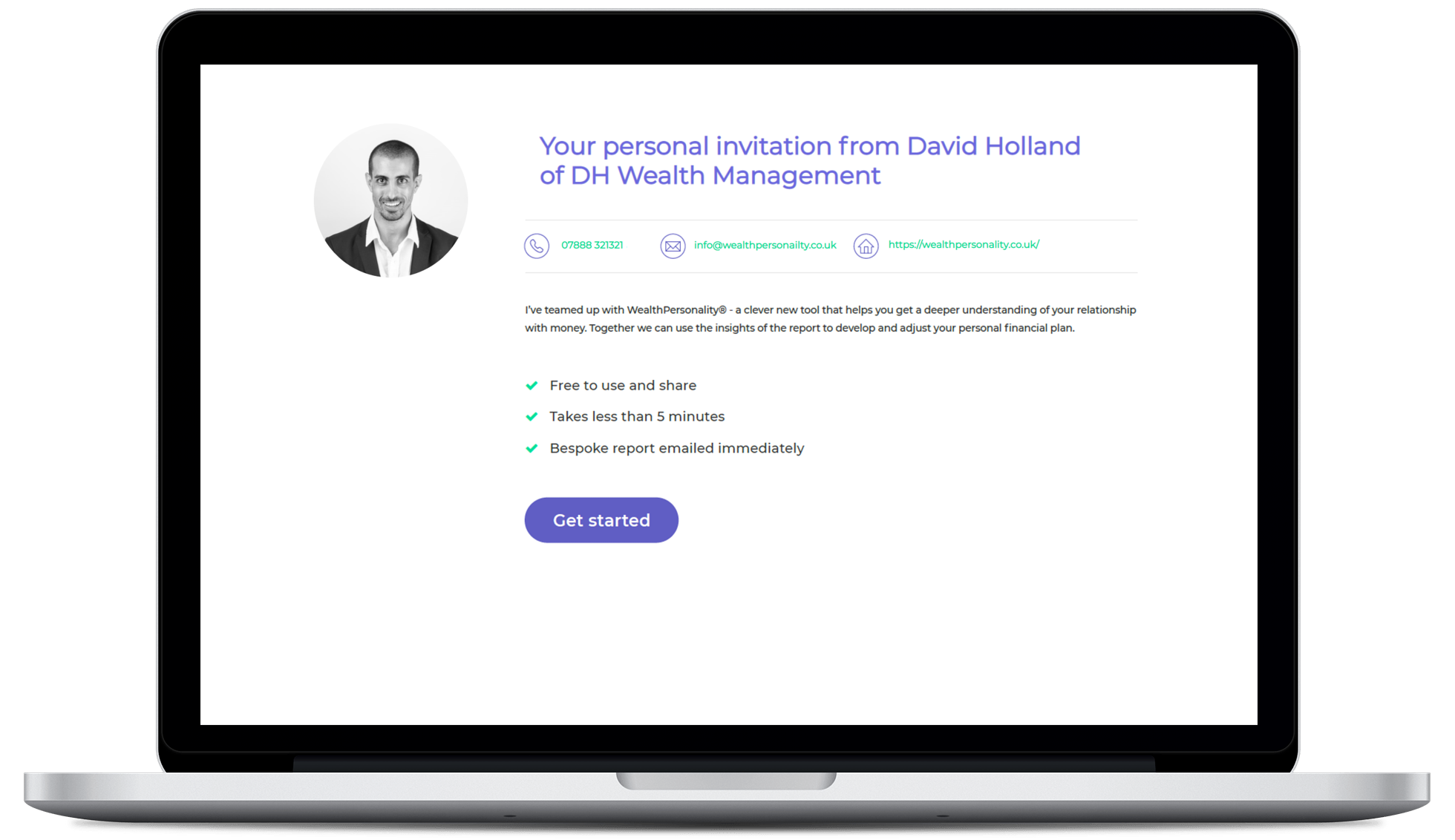 Empowering ideas.
Our initial product offering is an app based financial psychometric test which identifies a client's wealth personality and ESG profile.
Try it for yourself